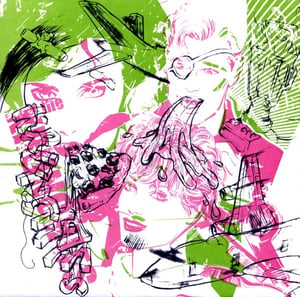 $

4.99
The Krunchies really up the anti with this great new single. It's what we've all come to expect from these guys as they race through 4 fresh songs again recorded by Jimmy Hollywood - but with this single I would say the Krunchies have gotten even better than their already fantastic back catalog gives them credit for.
The first song in particular is the kinda stuff you'd expect people to go completely mental to when they play it live and it comes pretty close to achieving the same effect on vinyl as it got me jumping around my living room.
It's what we in the business ould refer to as a "rager!". A fine single and highly recommended.